Want to experience all that Pulltown Village has to offer?
You'll want to stay in the famous Pulltown campground, conveniently located directly north of the Wood County Fairgrounds.
  Our campground is the 4th largest motorsport campground behind Nascars' legendary Daytona, Bristol and Charlotte speedways.
With 2,107 campsites available, Fans can arrive at the Pulltown Village on Wednesday and never leave the premises until the pulls are over.
 Campsite sales open to the public on March 1, 2023. This is on a first come, first serve basis.
There are a limited number of electric/water sights. There are portable showers and restrooms available for all campground patrons.
Walking distance from the furthest most northern point to the Pulls is roughly 1 ¼ miles. We do allow off road vehicles with proper permits.
  Insurance is required for off road vehicles. Additional information for off road vehicles can be found under camping rules and regulations.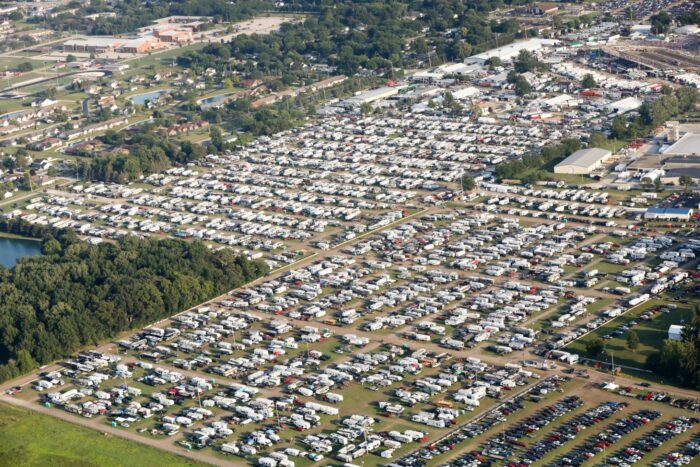 Select Your Campsite