The 53rd National Tractor Pulling Championships

Thursday, Friday & Saturday
August 15, 16 & 17, 2019

Location

Northwestern Ohio Tractor Pullers, Inc
1150 Haskins Road, P.O. Box 401, Bowling Green, Ohio 43402

National Tractor Pulling Championships
13800 W Poe Rd, Bowling Green, OH 43402
get directions
Pulltown Newsflash
Pulltown Newsflash
The National Tractor Pulling Championship had a "Full Pull" at this years Bowling Green Holiday Parade.
With the theme BEST HOMETOWN HOLIDAY,  not only did the blue shirts leave a little tire tread on Main St.,
they came home with the traveling "BEST OF SHOW" trophy!   From the NTPC to all of our fans, pullers and sponsors….. HAPPY HOLIDAYS!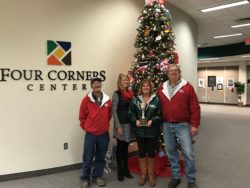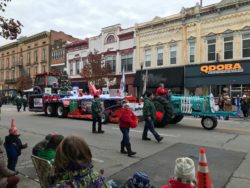 2018 Commercial
2018 Commercial
Contact Us
Contact Us
Phone
419-354-1434 or 555-385-7855
Fax
419-354-7855
Email
info@pulltown.com
Mail
P.O. Box 401, Bowling Green, Ohio 43402


History
The NTPC is promoted by the Northwestern Ohio Tractor Pullers Association (NWOTPA), the veritable backbone of the championships. The NWOTPA was chartered as the Wood County Tractor Pullers in the spring of 1962. There were approximately 20 members, all residents of Wood County, Ohio. In August of 1962 the first speed pull was introduced at the Wood County Fairgrounds. A special long flat bottom sled was built that was designed for men to step on as it went by. Men were lined up on both sides of the track and stepped on the sled as it went by. The tractor that pulled the farthest was declared the winner. Many problems occurred with this type of pulling, specifically men leaving the track during the event and the tractors going too fast for men to step on.
Read More