CAMPSITES ARE SOLD OUT FOR 2023
There are four different week-end camping areas on the North side of the fairgrounds with sites numbering in the 1000's, 2000's, 3000's and 4000's.
Click to Enlarge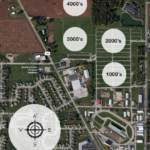 To see available campsites, and a detailed layout of the camp sites for a given area, click on the appropriate category below: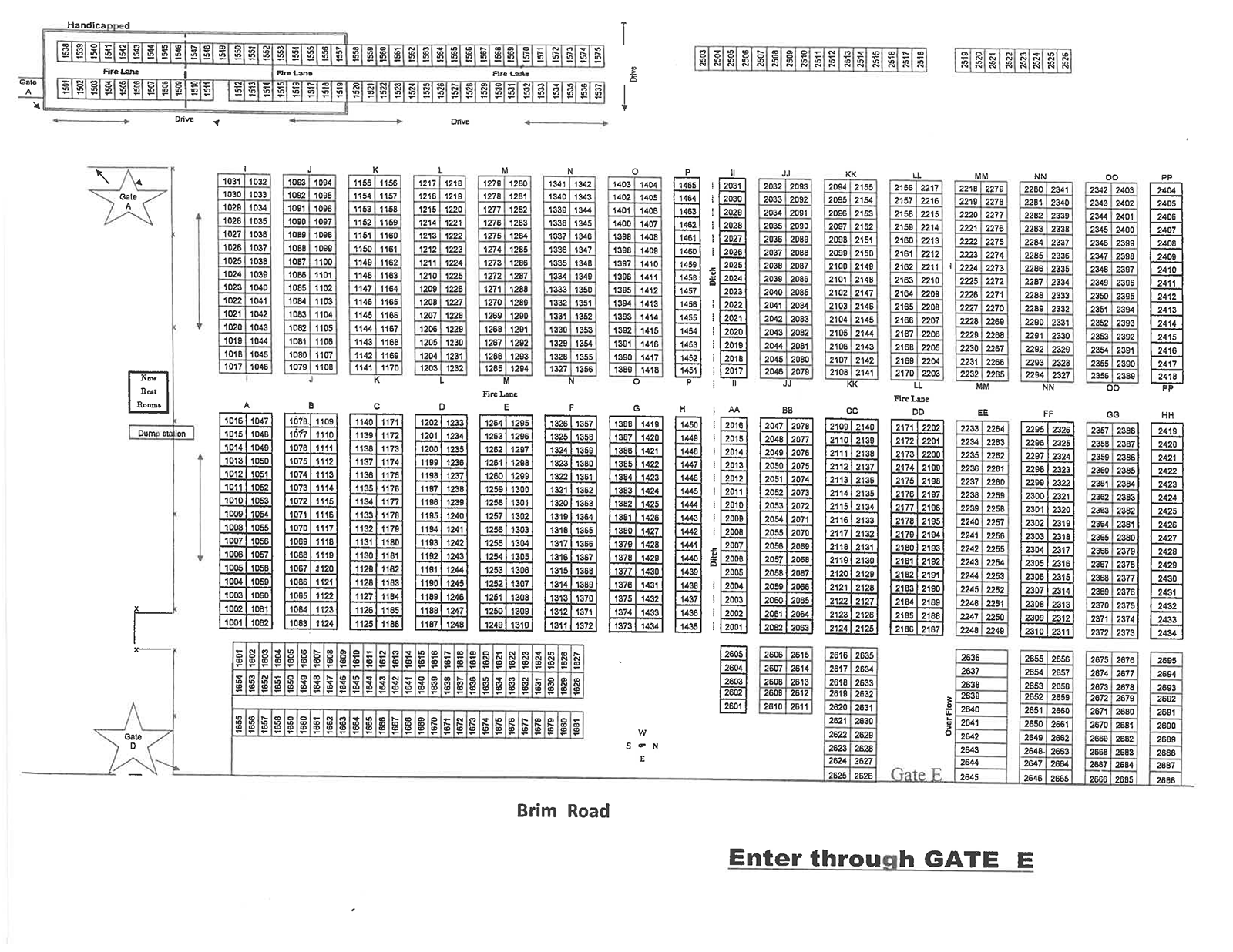 1000s-2000s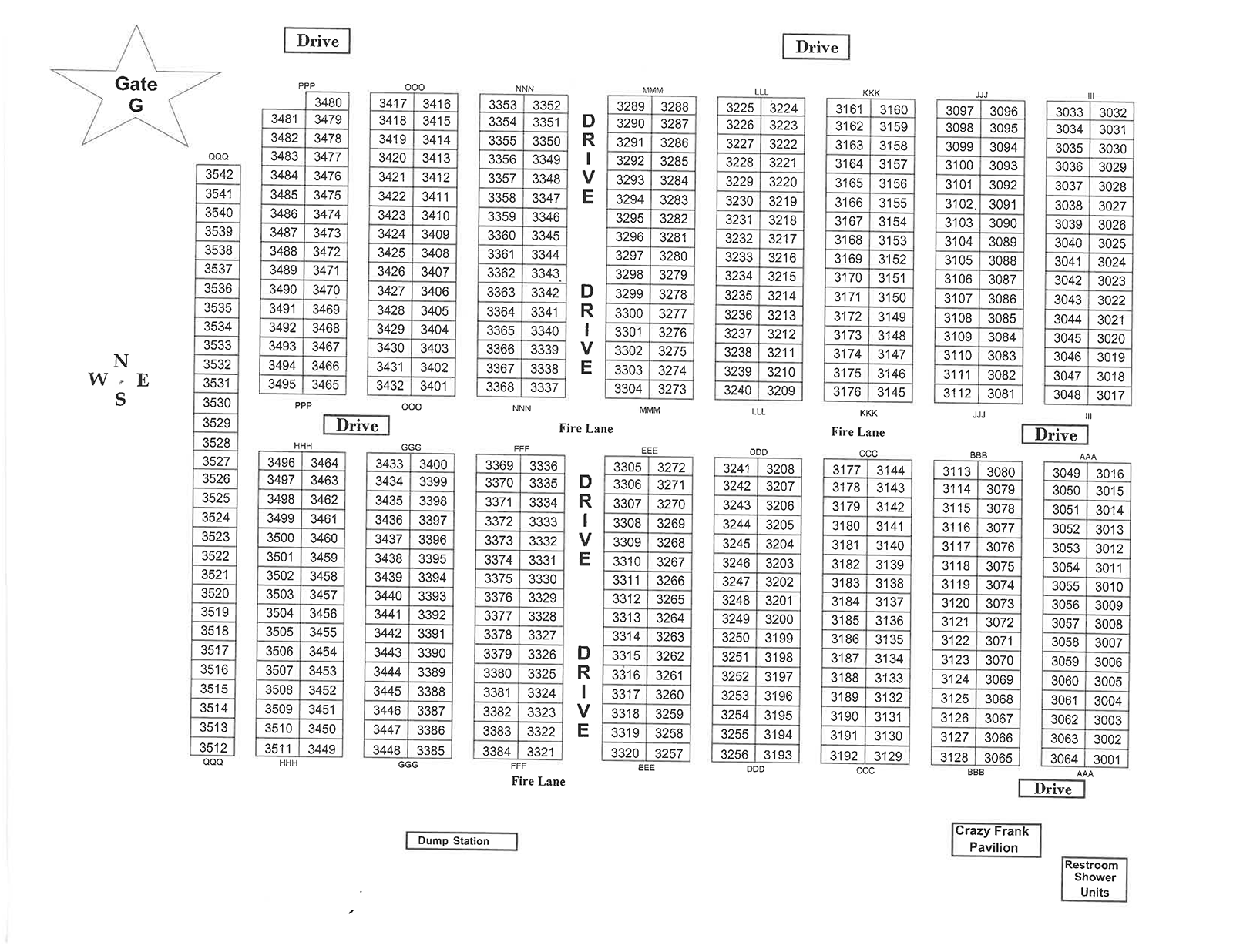 3000s
If your selection is not displayed below, then it has been booked and is not available.
Choose an option below, or type in the following box to filter selection:
No products were found matching your selection.