Make-A-Wish of Northwestern Ohio and the Northwestern Ohio Tractor Pullers have a most unique relationship.  You might be wondering what those two entities have in common and the answer is… MUCH!  For the past 25 years the National Tractor Pulling Championships has invited Make A Wish families and staff to attend their pull.   Families come ready to watch and listen and leave exhilarated and exhausted.  Volunteers run the stadium with collection buckets and the generous pullers, patrons and blue shirts fill the buckets with cash.  All of this money goes directly to area wish children waiting for their wishes to be granted.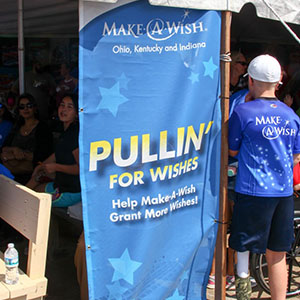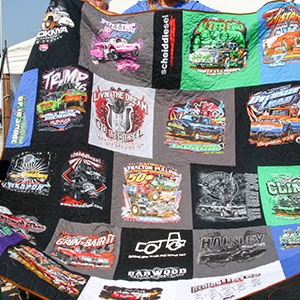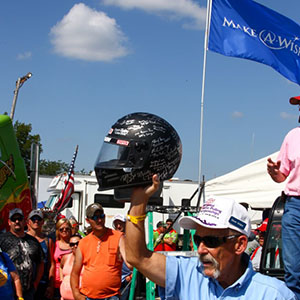 The highlight for many of the wish families is the Saturday afternoon auction.  The pullers and vendors, donate items for auction and everyone gets involved.  Last year, the auction alone raised $124,000.00 and with running the stands, t-shirt sales and general donations $190,002.00 went directly to Make-A-Wish after expenses.  That allowed for
24
area children to have their wish granted.  This partnership between Make-A-Wish and the NTPC is a special one and a long one.  This summer will be the 25
th
year and will most likely push the total donations to over ONE MILLION DOLLARS!
The Make-A-Wish local office would not be able to do what it does without the Tractor pull.  We never forget that.  We also realize what a generous group of people we get to work with while this is going on.  The kids love it.  The parents appreciate it.  Our staff is humbled by it.
YOU… make a difference… YOU… make a wish happen!  Thank you!
Cherie Chatreau-Grifo
Sr. Development Officer
Make-A-Wish Ohio, Kentucky & Indiana